Pecos Gardens Apartments
One hundred percent fee simple interest in the Pecos Gardens Apartments, a 54-unit multifamily asset located at
7479-7509-7549 Pecos Street Denver, CO 80221
in Unincorporated Adams County.
Pecos Gardens is being offered as a cash transaction.
Tom Shockcor • tshockcor@shockcor.com • 720-937-4403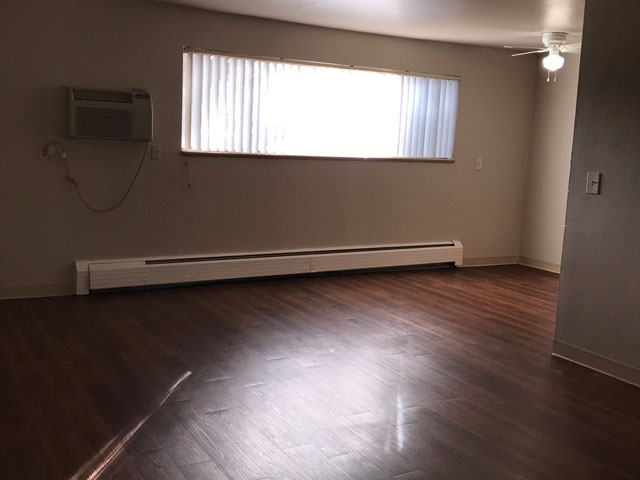 TOURS & COMMUNICATION
Prospective investors are encouraged to visit the subject property prior to submitting an offer.  Please DO NOT contact the on-site management or residents without prior approval.  All property showings are by appointment only.  Please contact Tom Shockcor at 720-937-4403 or tshockcor@shockcor.com for all communications, inquiries, requests, and property tours.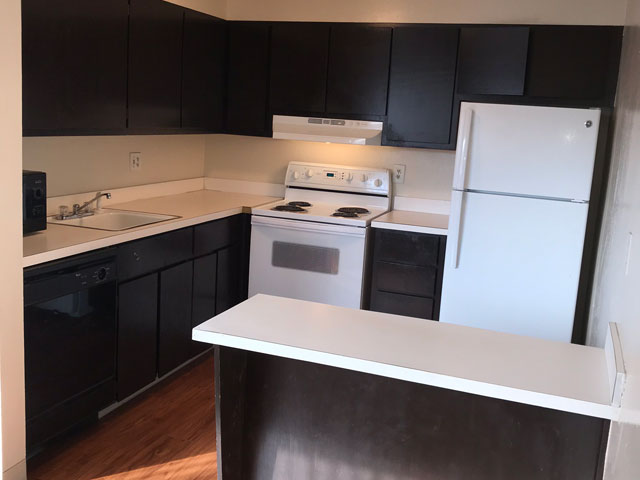 SALE CONDITIONS
Interested prospective investors should be aware that Tom Shockcor is a principle in the ownership of the property and is a Colorado licensed real estate broker. The ownership is selling the property in an as is condition with all faults, if any, and without representations or warranties of any kind or nature, expressed or implied, written or oral.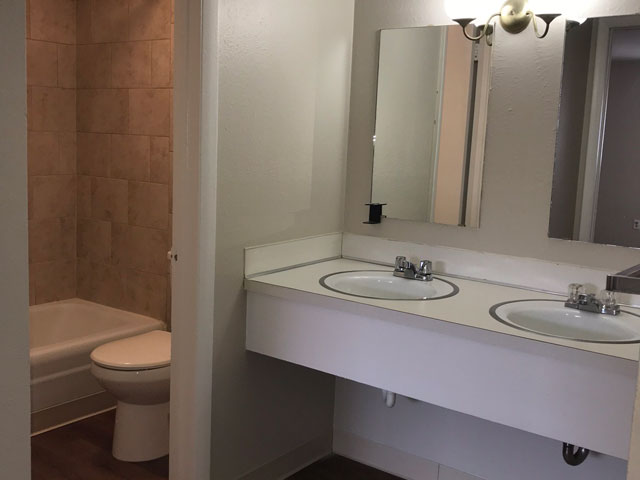 OFFERS
The owners of Pecos Gardens Apartments have requested that all offers be submitted.  Offers will be reviewed as they are received.
INVESTORS WISHING TO MAKE AN OFFER ARE REQUESTED TO SUBMIT:
Letter of Intent
Resume and/or business letter indicating recent or current assets owned
Transaction references
Banking References
Source of equity for acquisition
OFFERING SUMMARY
SHOCKCOR, INC. is pleased to present Pecos Gardens Apartments. The property is in an established neighborhood located at 7479-7549 Pecos Street in Denver, Colorado, with easy access to Interstates 36, 25, 270, and 76. The property has exposure to a high traffic count, and near various retailers and restaurants. An RTD bus stop is located in front of the property.
The Pecos Gardens Apartments were built between 1962 and 1968, with both brick veneer and vinyl siding exteriors and concrete slab foundation. The property is comprised of 54 units located in three buildings totaling over 48,720 square feet of building area and 64,904 square feet of land area. Each building has two new rooftop evaporative cooling units that service the common area hallways. Select units have wall air conditioning units. Hallway lighting was recently upgraded with LED light fixtures. Roofs on all three buildings were fully replaced between 2014 and 2017. The asphalt parking lots were replaced in 2018. Two of the three boilers have been replaced within the last 10 years along with all three hot water heating systems. Capital improvements over the previous 10 years have totaled in excess of $700,000. The capital improvements include but are not limited to interior and exterior painting, flooring, HVAC's, interior unit upgrades, hardware, new appliances, parking lots, landscaping, and roofs.
The community offers five spacious floor plans. Three (3) studio apartments that are 365 square feet, fifteen (15) one-bedroom apartments that are 575 square feet, and thirty-six (36) two-bedroom apartments that range in area from 775 to 925 square feet. The average unit size is 755 square feet. The unit amenities vary with ceiling fans, wall a/c units, dishwashers, walk-in closets, frost free refrigerators, and disposals. 92% of the units have been upgraded with vinyl hardwood floor planking. Each unit is separately metered for electricity and a $65.00/unit/mo fee is assessed for gas, water, sewer, and trash services. There is a 1:1 ratio of parking spaces per unit and each parking lot has one extra space for management/maintenance/ or visitors. Other sources of income include tenant reimbursements, pet rent, storage rent, and laundry income. Current laundry equipment in each building is leased.
Investors in search of multifamily value-add opportunities, with great economies of scale, in one of America's best markets should strongly consider the Pecos Gardens Apartments.
PROPERTY SUMMARY
PROPERTY NAME: Pecos Gardens Apartments
STREET ADDRESS: 7479-7509-7549 Pecos Street
CITY, STATE: Denver, Colorado 80221 (Unincorporated Adams County)
COUNTY: Adams
YEAR BUILT: 7479-YOC 1962, 7509-YOC 1963, 7549-YOC 1968
RENOVATED: 2014-2019
NUMBER OF UNITS: 54
UNIT MIX: 3-Studios, 15-One Bedrooms, and 36-Two Bedrooms
BUILDING AREA: 48,720 Square Feet
NUMBER OF BUILDINGS: 3
LOT SIZE: 64,904 Square Feet M/L
PARKING SPACES: 57 Uncovered Surface Spaces
ZONING: R-3
PRICE: $8,500,000
PRICE/UNIT: $157,407
PRICE PSF: $174.47
GROSS PRO FORMA RENT: $63,450/MO Plus $3,510/MO Utility Reimbursement
PROPERTY AMENITIES
UNIT AMENITIES
Walk-in Closets
Dishwashers in select units
Disposals
Ceiling Fans
Frost-Free Refrigerators
Vinyl wood floor planking in select units
Cable Ready
UTILITIES
Electricity – Sub Metered
Water, Sewer, Gas, Trash Billed Back to Residents
CONSTRUCTION
Concrete Slab Foundation
Brick/Vinyl Siding Exterior
Asphalt Parking Surface
Fencing Around Sides and Rear
New Flat Roofs with Mansard Sided Parapet Walls
MECHANICAL
Individual Wall Air Conditioners in Select Units
Central Boiler Hot Water Heating in Each Building
Central Domestic Hot Water Heating Systems in Each Building
Roof Top Evaporative Cooling Units for Hallways
SITE AMENTITIES
Laundry Facilities in Each Building
Interior Hallway Access to Units
Leasing Office
Storage Rooms Available For Lease
One Parking Space Per Unit
RTD Bus Stop in Front of Building
Easy Access To Interstates 36, 25, 270, and 76
20 Miles to Boulder, Colorado
8 Miles to Downtown Denver